R-Instat now available as a beta release!
Download the latest R-Instat Beta Version on the R-instat website.
If you haven't installed R-Instat before we strongly recommend you follow the installation instructions in the guide below.
Download R-Instat Beta Version 0.4.0 Installation Instructions [pdf] [0.6MB] This document is a guide for installing R-Instat.
The current release notes contain a useful getting started with R-Instat guide and details about known issues and future improvements.
Download R-Instat Beta Version 0.4.0 Release Notes [pdf] [2.0MB]
The crowd funding campaign which concluded in November 2015 can be found here.
We welcome your feedback as we continue to develop the software for an official launch in July 2017. Bugs can be reported on our GitHub issues page. Alternatively, you can email R-Instat@africanmathsinitiative.net.
---
---
---
---
Introducing the African Data Initiative
Data is important everywhere, and is becoming easily available. What is lacking is the skills to turn the data into useful information. This is true everywhere, and particularly in Africa, where improvements in capabilities for data handling could have tremendous impact on development in many fields.
With our collaborators we are campaigning for Africa to take the lead in making it easier to analyse data. The main aim of the campaign is to build a community of supporters who understand the need and wish to walk with us on this journey.
To view the campaign site and video please click on the image below:

---
Campaign Update!
28 May 2017
A lot has been happening with the African Data Initiative since we released the first beta version of R-Instat. Our first full version is coming soon and beta versions are already being used to improve statistics teaching and research in Africa, and beyond! We're officially launching R-Instat at the World Statistics Congress in Morocco in July after our proposal for a special topic session on the African Data Initiative project was accepted, which we hope can kick start the next phase of ADI.
As always, none of this would have been possible without all of our fantastic supporters so we want to once again thank you for all your contributions and continued support on our journey to improve statistics for everyone.
---
R-Instat already creating impact!
James Musyoka (star of our campaign video) is using R-Instat this semester at Maseno University, Kenya to teach an innovative statistics course to his undergraduate students. Not only is he making use of R-Instat to give his students practical experience using data, but he's also using e-learning resources, developed by one of our partners, and now adapted for R-Instat, to provide his students access to high quality digital notes, examples and exercise. We look forward to sharing the feedback from James and his students with you at the end of the course.
---
Workshop at AIMS Tanzania links statistics to public procurement
We continue to work with our partners in AIMS Tanzania, and in March we held a workshop for their Masters students titled Data Driven Approach to Measuring Corruption Risks. Students learnt about the ways in which data are being used to measure and monitor corruption risks in public procurement and they got to use R-Instat's new facilities to analyse real procurement data from the World Bank. You can read more about this in an article by corruption expert Liz David-Barrett.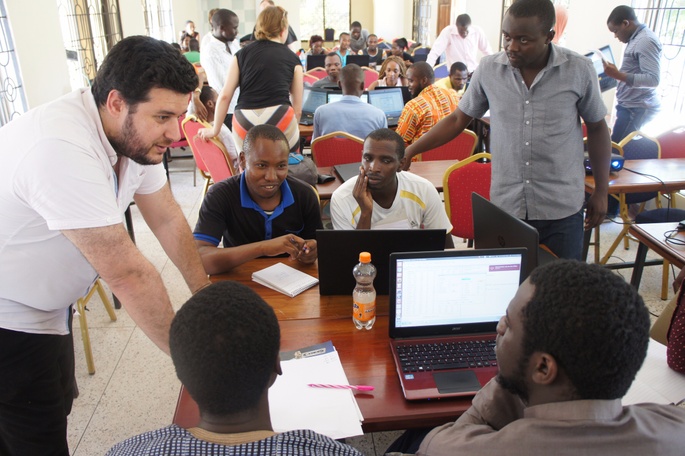 ---
More groups benefiting from R-Instat!
The creator of the corruption risks measurements, Mihaly Fazekas, is using R-Instat in his teaching on an international Masters program in Public Procurement Management at the University of Tor Vergata, Rome, Italy. We're really pleased about this because it shows we are already fulfilling our ambitious of spreading R-Instat outside of Africa!
Our partner, Statistics for Sustainable Development, are using R-Instat in some of their projects, including to support agricultural researchers in West Africa who need to manipulate and analyse data from their surveys. This is an exciting step forward as these researchers are one of our original target audiences from our campaign.
---
Launch at the World Statistics Congress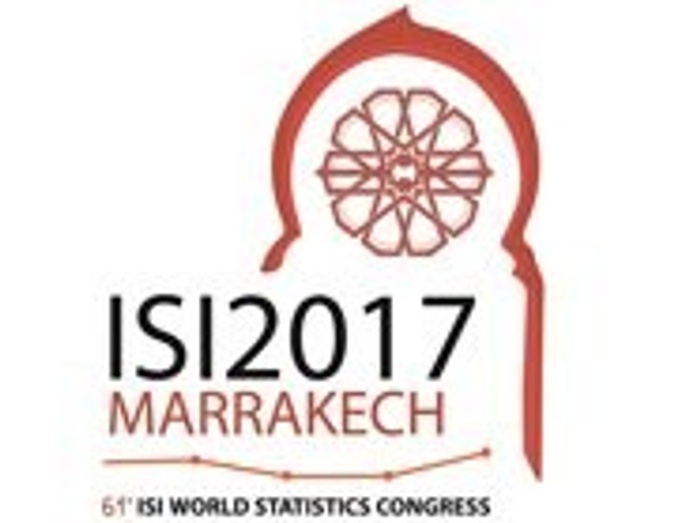 We're thrilled to announce that we will be launching R-Instat and the African Data Initiative at the World Statistics Congress in Morocco in July. This will be an excellent opportunity to showcase our ideas and set out our plans going forward to change the way people learn statistics. The international event will attract prominent statisticians from all over the world and we're excited about the exposure and opportunities this could generate for our project.
At the satellite education conference just before ISI, IASE: Teaching Statistics in a Data Rich World, our team, including developers from Kenya, will present a series of statistics education papers discussing the role R-Instat could play in improving teaching. We're looking forward to feedback we get and the opportunity to discuss with other educators from around the world about ways in which stats education is being progressed.
---
8 November 2016 – Beta release available!
Today is a special day. It is exactly 1 year one since our successful crowd funding campaign came to an end and the work on R-Instat began. To celebrate this, today we are proud to be releasing the first beta version of R-Instat. There is still some way to go before the software is ready for a full release, but our team has made huge progress and we're excited to share this with you now.
Below is a link to the AMI website, where you can download R-Instat and some supporting documents.
http://www.africanmathsinitiative.net/blog/initiat...
As you explore the software we hope you will be excited about it's potential and, as contributors, we hope you'll want to give your feedback to help us improve the software. Details on how to do this are in the link above and we have also set up a dedicated email for you to contact us:
R-Instat@AfricanMathsInitiative.net
Thank you once again for your support and for joining us on our journey to improve statistics for everyone.
---
15 September 2016 - R-Instat used for the first time in Tanzania!
This is our first update to our crowd funding campaign for almost a year, so first we apologise to all our wonderful supporters for keeping quiet this long! However, we hope you'll quickly forgive us when we tell you about all the exciting progress we've made over this last year.
We're now very close to releasing a beta version of our new open source statistics software, which we're naming R-Instat, that can be shared with you and others who are interested in the testing it out at this early stage.
This month, as well as testing the software in preparation for the beta release, R-Instat was used for the very first time to teach statistics! The 'guinea pigs' were 54 Mathematical Science Masters students studying at AIMS Tanzania. The students were all extremely talented, having obtained scholarships to attend the program and they come from diverse backgrounds across 16 African countries. The course was taught by Roger Stern (Reading University, UK) and James Musyoka (Maseno University, Kenya) and the course title was Dealing with data. This was the students' first of 6 statistics course on their 1 year MSc Mathematical Sciences course.
During the course, students learnt how to organize data, as well as visualise data through graphs and produce simple summaries. It was exciting that much of this was done using R-Instat, along with spreadsheets, and our promise of producing software that's simple to use meant students could concentrate on learning key concepts in statistics without being distracted by complex software. Students were also introduced to other free resources such as the CAST e-textbooks and the eSMS (Statistics Made Simple) online statistics course.
We expect to be releasing successive beta versions of the software over the coming months as we continue to add core features and carry out testing.
Thank you again for your support and for joining us on our journey to improve statistics for everyone.
You can also access transcripts of the campaign video for readers with low bandwidth in the following languages:
English | French | Kiswahili | Spanish | Amharic | Portuguese 
If you would like to be part of this community, please earn your place on our supporters map. To do so we ask simply that you contribute at least £1 ($1.50) or the equivalent in local currency.
Initiative influenced by
Initiative has influenced
The following people worked on this initiative
Danny Parsons
,
Maxwell Fundi
,